Welcome to the 2023 March Healthcare Classic
Welcome to ro3's third annual March Healthcare Classic! Along with a Selection Committee of industry experts, we compared major industry trends in a bracket-style competition to determine the top trend of 2023. This year, our regions include: Healthcare Economy, Clinical and Business Models, Purchasers, and Digital Tools & Technology.
Our unique and distinguished Selection Committee boasts decades of experience within the healthcare industry and we are excited to be engaging with a variety of different perspectives. Meet the 2023 Committee below!

Anisha Sood, MBA
Chief Financial and Strategy Officer, First Choice Health
Anisha Sood is Chief Financial and Strategy Officer for First Choice Health, a forward-thinking alternative to traditional health care insurance headquartered in Seattle. In her role, Sood has oversight of finance, strategy and corporate development. She joined FCH in 2019 as its vice president of strategy and corporate development, having previously served as a partner at healthcare investment firm Echo Health Ventures, a principal in Cambia Health Solutions' strategic investments group and a vice president of healthcare investment banking at Credit Suisse. Since beginning her role at FCH, she has ramped up FCH's partnership efforts and helped to negotiate unique agreements for telehealth, data and analytics solutions, and concierge services.

Danny Brywczynski
President, Specialty Hospitals, ScionHealth
Highly experienced in strategic planning and enhancing operations in healthcare systems, Danny Brywczynski joined ScionHealth at the time of its launch in December 2021. He oversees a broad range of operational areas, including managed care and value-based care; integration, strategy and innovation; and the physician enterprise. 
Danny came to ScionHealth after serving at LifePoint Health as Vice President of Strategy and Innovation, and prior to that, Vice President of Integration. He was instrumental in the successful merger of LifePoint Health and RCCH HealthCare Partners, and previously was Vice President and Chief of Staff for RCCH. He holds a bachelor's degree in business management and finance from Wittenberg University.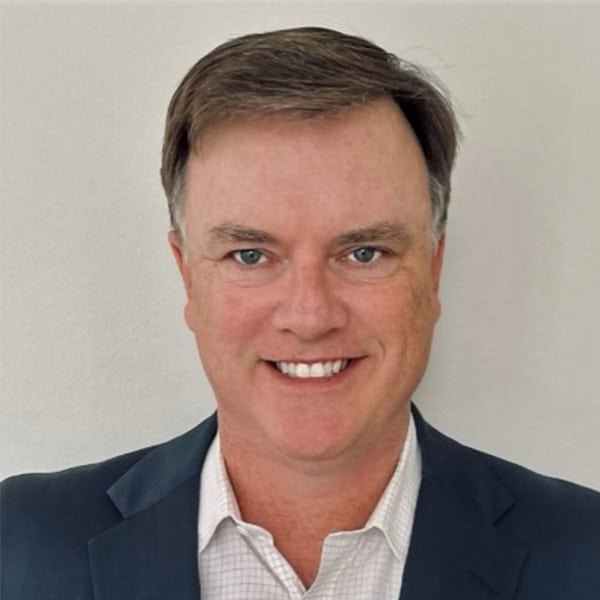 David Carmouche, MD
Senior Vice President, Omnichannel Care Solutions, Health & Wellness, Walmart Health
Dr. Carmouche leads omnichannel care delivery including the Walmart Health centers, telemedicine through the acquisition of MeMD, and Walmart's push into value-based care. He also oversees the Social Determinants of Health business.
Dr. Carmouche joined Walmart from Ochsner Health in Louisiana where he led value-based care for the largest health system in the Gulf South. This included the system's vast risk portfolio where Ochsner took financial responsibility for the total cost of healthcare through its accountable care organization and clinically integrated network. He also developed insurance products with national and regional insurance companies and led Ochsner's direct-to-employer relationships including one with Walmart.
Prior to Ochsner, he served as EVP and Chief Medical Officer at BCBS Louisiana, the state's largest carrier. He is a board-certified internal medicine physician and national expert in preventive cardiology. He has spent his career pursuing challenging solutions in healthcare that improve access to high quality care while reducing costs.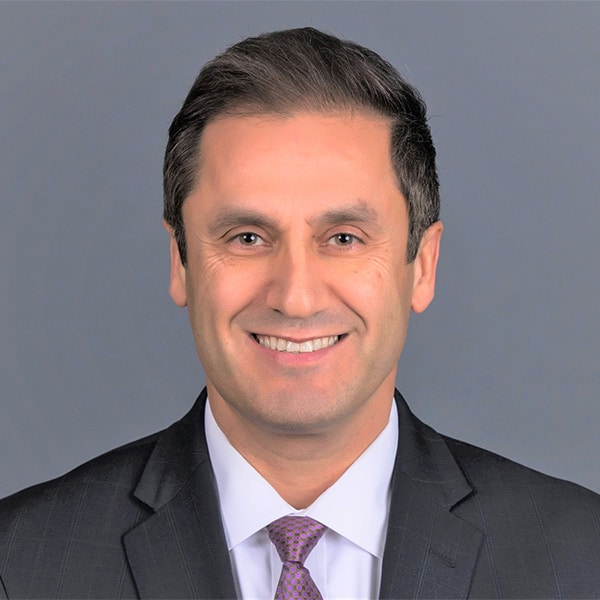 Shaheed I. Koury, MD, MBA, FACEP
Chief Clinical Officer, Adena Health System
Shaheed Koury is an accomplished Senior Physician Executive and Board Member with more than 25 years of success across the healthcare, technology, medical, and legal sectors. Leveraging extensive experience working with both the operations and clinical sides of medicine while bridging the relationship between hospital administration and physicians, he is a valuable asset for medical businesses working on operational improvements or companies aiming for growth through M&A activity or spinoffs. His broad areas of expertise include healthcare IT, malpractice, risk management, healthcare management, electronic health records, M&A, clinical services, and strategic planning.
Throughout his executive career, Dr. Koury has held leadership positions at organizations including Adena Health System, Quorum Health and Community Health Systems. He is currently the Chief Clinical Officer for Adena Health where he leads all Clinical Operations for the 800M health system.
Shaheed holds an MBA in Health Care Management from Indiana Wesleyan University and an MD from the University of Kentucky, after earlier graduating from UK with a BA in Chemistry. He completed his Residency in Emergency Medicine at The Brody School of Medicine at East Carolina University. As a seasoned Board Member, he has held board and advisory positions with Synchronous Health, CareHarmony, Physician's Weekly, Professional Medical Billing and Emergency Medicine of Indiana. He was recognized as Emergency Physician of the Year at Lutheran Hospital in Fort Wayne, Indiana, has been published in numerous medical journals, and has presented at a number of medical forums and conferences nationally.

Stephanie Mercado, CAE, CPHQ
Chief Executive Officer, National Association for Healthcare Quality 
Stephanie Mercado is the chief executive officer/executive director of the National Association for Healthcare Quality® (NAHQ), the leader in industry-standard healthcare quality and safety competencies, training, and certification in healthcare quality for individuals working in healthcare quality. Furthermore, under Mercado's leadership, NAHQ has expanded its footprint to support healthcare organizations develop capabilities and systematically build capacity for quality, leading to a more engaged and effective workforce.
Mercado holds the CPHQ credential and is a Certified Association Executive (CAE). In 2018, she was recognized by .orgCommunity with the Outstanding Nonprofit Leader Award. In 2022, she was included on the prestigious national list of nominees for Modern Healthcare magazine's "300 Most Influential People in Healthcare" ranking.
To cast your vote, please visit our interactive bracket and submit your selections. Check back weekly as the Committee narrows the bracket to select a 2023 champion.